Models and Designs with Thai Handicrafts or Hatakam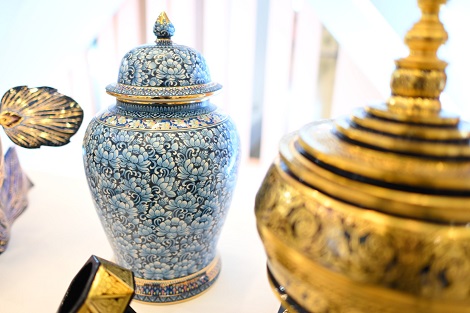 Address
59 Amphawa, Samutsongkhram, Thailand
Phone
Mobile: (+66) – 99287 – 8253
Hotline: (+66) – 99287 – 8253
Email
contactus@ethaicraft.com
Our Story
In Thailand, there are many villages producing different kinds of local products. and the products produced are very unique and beautiful. But those manufacturers lack channels to sell to markets outside the country.
eThaiCraft started 15 years ago. Has opened a distribution channel for flatware products only until foreigners get to know us well and have ordered a lot from us, whether household users or restaurant users.
In order to increase the opportunity for other products. eThaiCraft is another channel for foreigners to be able to buy quality products from villagers in many communities. Through the eThaiCraft channel, which has been selling online for more than 15 years, there is a reliable payment system through Paypal, which many regular customers have trusted for a long time. You can be confident that shopping online with eThaiCraft will be safe and secure.
Copyright © 2011 eThaiCraft. All rights reserved.